Realistic painter Penélope Andrés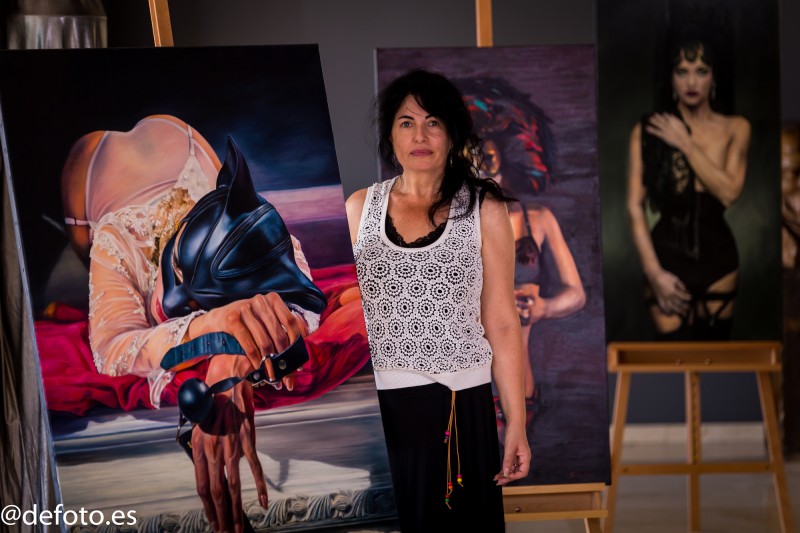 My paintings are realistic, with the touch of beauty using lingerie and other elements that highlight my current "Erotic" collection. It reflects specific thoughts and are therefore fruit of my definition of a more special erotism, which is to wake up the sometimes forgotten passion and occult fantasies.
I want to depict the escape of the day to day reality in which we live anchored to, for when the night lights appear and this fiction arrives, sometimes fetishist and transgressive.


I am clearly influenced by the pictorial tenebrism of Carvaggio, and the interior fashion of the Barroque and Rococo ages.


I choose aquarelles to Paint corses, transparency's, lace, and other similar elements, abusing the black and white. Oleo provides me all what I need to obtain the realism of each of my paintings, from the skin, to the materials such a metals, leather, velvet, latex……


The result is something that involves the observer and to my understanding the definition beyond erotism of the sensual soul that desires to provoque the more intimate desires, in an elegant manner without becoming vulgar.


I have a constant urgency to start a new empty canvas in which I have already imagined the result.