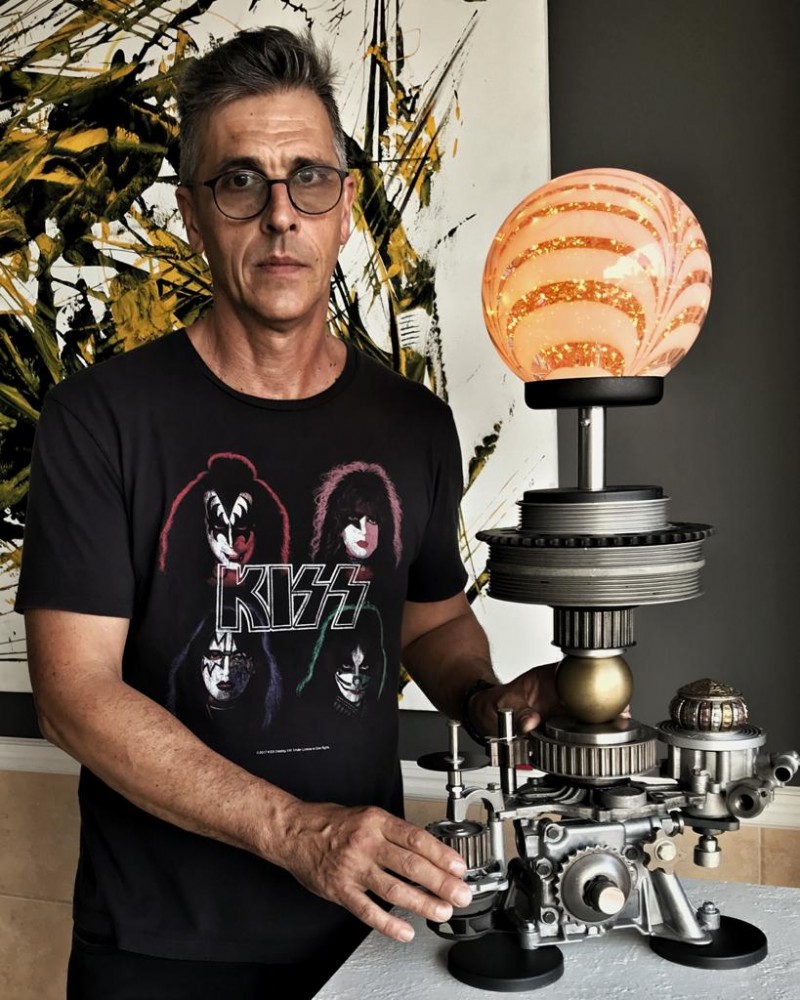 Until the age of 35, his artistic techniques were the conventional ones of any art lover: oil, pastel, acrylic, etc. But his world changes as he discovers photoshop, and especially iPad applications, that allow him to express himself more quickly and work anywhere.
From there, he immerses himself in the world of photography in a self-taught way, and creates different images from excess exposure, contrast and saturation, adding textures that give his work a personal stamp.

But he does not stop there, and his lack of respect for established artistic techniques and laws, lead him to experiment with all kinds of materials that help him express his own artistic universe.
This is how he manages to create a series of sculptures, made from recycled scrap pieces, whose greatest difficulty is in joining them without the use of welding.

The fact that this is not your usual profession, gives you the freedom to do what you want when you want, without worrying too much about it will be sold, or if the public will like it more or less.
For him, freedom is the true essence of art.