Wood sculptor Lee Forester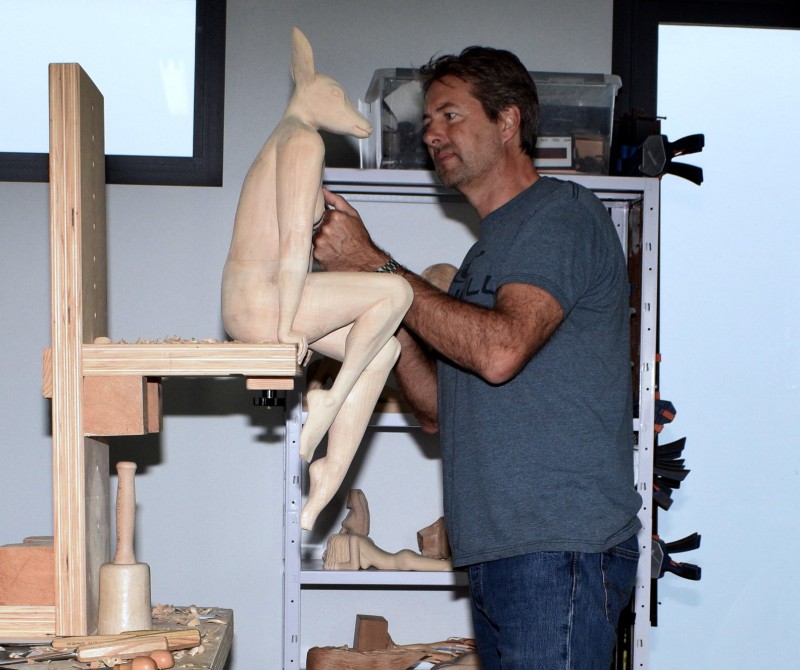 Born in Wokingham, England in 1967 and moved to Spain in 2001. The son of a carpenter and cabinet maker, Lee spent his entire childhood surrounded by wood and started making his own wooden toys from off-cuts in his father's workshop as soon as he could manage small tools.
Throughout his life Lee has continued this connection with wood by having a workshop of his own and making much of his own furniture. In 2014 he started wood-carving and instantly fell in love with the whole process. From the initial design of a project, to the photography of the model, selection of the suitable wood, be it a solid block, or with some art projects multiple blocks. Following weeks or sometimes months of careful and painstaking work using traditional hand chisels to carve away all the excess wood, a single mistake at this stage can result in the entire piece being reduced to firewood. Finally after many hours of sanding and finishing the sculpture is revealed, capturing both the beauty of the subject as well as the beauty of the wood.